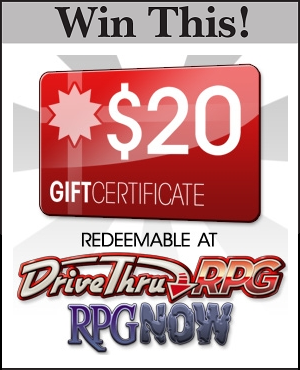 A few weeks ago I announced a contest – Tell us about a Trap Encounter you've made for one of your sessions.  When we get ten entries we'll pick our favorite and the winner gets six of our awesome Horse Minis.  Well, to help us get all ten entries, I just upped the prize pool to include a $20 Gift Certificate from DriveThruRPG!
Use the contact form below and send us a couple of paragraphs explaining your trap.  Use any genre, and mechanics aren't necessary.
Contact form closed.  Thank you!