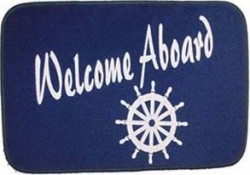 People have options when it comes to how they want to be entertained. If you're anything like me, one of your first choices is your favorite RPG. The question is, how can we get more people to share that choice with us? As there are more players, there is more energy, talent and money that is invested in the community. When that happens, we get better games, better art and better writing. Who wouldn't want that? In short, the more interest in RPGs – the better the hobby becomes.
The biggest obstacle is how we try to sell RPGs to a friend. For the longest time the sales pitch has gone something like, "Have you ever wanted to be the protagonist in a book or a movie?" At this point your friend's eyes just glaze over – that pitch may have worked for a select few years ago, but it was never a very good one. If that's not how to get people interested, what is? 
The problem is that we don't really have a simple way to show why we play. Board games show the family on the box smiling and looking at the buyer. What's the message? "Play this game for a happy family." Collectable card games have an intrinsic message, "Build the greatest deck and you will be the best." Video games have the dual advantage of the unlimited possibilities their graphics deliver and that they are simple to pick up and start playing. What is our message?
If you want to convince someone to play an RPG, you have to be able to tell them up front why they should pull themselves away from Mass Effect or Skyrim and you better tell them quickly before you lose their attention. What are you going to say? We need to figure out why we play RPGs, and one of the ways we can do that is to understand why we don't just use another form of entertainment. Let's look at an RPG's competition for attention.
In the early days of RPGs, they were the only way you could go on your own adventure without leaving the house. We've lost that message, video games do that more easily and (in some ways) arguably better. RPGs took a big hit as video games got better graphics and better writing. Many people thought table-top RPGs would just go away after a while. They didn't, though, and that's interesting because it means that they offer something else that a video game doesn't.
Then CCGs came along and RPGs took another hit. They were social games that you could get together with your buddies and show them who was the best. Again, people thought RPGs might go away and again, there was something that was different about them that some people still stuck to.
The dust has settled for the most part. People have decided how they will be entertained and the answer isn't video games or board games or CCGs or RPGs. It's usually video games and the occasional board game and maybe a CCG. If types of entertainment aren't mutually exclusive, how can we get more people to include an RPG in that mix? We need our message to explain why an RPG gives a different experience that they might want.
I've never heard a concise and convincing pitch for an RPG.  I think that's because we thought we understood what the reward was that we're getting out of playing, but we always got it wrong. Sure, there's exploration, mastery and agency, but you can get those things in any of these other games. Ask a role player and they'll tell you, the experience is just different.
Think about this from a different perspective, what would you call a situation where one person prepares for several days (maybe even months) for friends to come over. Food and drinks are served or brought by the visitors and they just sit around and talk? Yes, we would call that getting together to game. To a non-gamer they would call that a party.
But this isn't like a regular party. In this party there is a focus of attention on a game and only your close friends are invited. Everyone is hoping for the same outcome but the results are unclear. Say that to us and we'd say it sounds like gaming. Say that to the average Joe and he'd think he's showing up to watch a football* game.
The main difference between an RPG party and a football party is that the buddies that get together are there to watch the game and they are the team playing. Now that's different from any other entertainment. You could say a multiplayer video game is kind of the same way, but it's more frantic and less social. In an RPG, you get to experience all of the players play the game like you were watching all the players in a football game. You discuss the whys and hows as they happen as a observer, while you are (at the same time) a participant.
We need to understand and appealingly communicate that. We get together for parties to connect with our friends as a team to play a game. This is the uniqueness of the RPG experience, and in this I suspect is also the reward for why we play. When we can clearly explain why we value that experience, we will be able to draw in new players. That's when the tide comes in.
* Football might mean different things on either side of the atlantic, but it still fits!