This contest has ended.  Here are the results!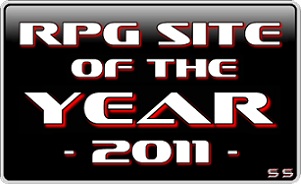 It amazes me how diverse and different people really are.  I had a lot of preconceived notions about the potential finalists going into this contest, only to be reminded that variety really is the spice of life.
These finalists all had similar scores, but had several contenders biting at their heels.  We had to have a cutoff somewhere, so at 26 total entries, we narrowed it down to the RPG blogs with the top 5 scores.
So here they are in alphabetical order:
READERS! Now is the time to tell us which is your favorite and why!  All five of the finalists had very similar scores, so your opinions will definitely help!  Please comment below with your reason… it could be anything…  This is a shotgun showdown, which means you need to get your comments in today!  The winner will be announced on Wednesday, just two days from now…  Help your favorite of the finalists take away the grand prize package…  We could say it's like voting…

One of the above five finalists will take away a prize package worth over $250.
EVERYTHING we offer in our Store:
A downloadable DriveThruRPG Prize Bundle:
Stuffer Shack is throwing in a DriveThruRPG Gift Certificate worth $25.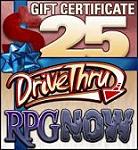 And we're also awarding two 3D Terrain Set Pieces: the Portal and Tower Ruins!