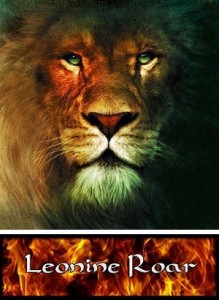 There are a lot of things that I look for in deciding which RPG blogs to follow, and of those things, solid and useful content would be the most important.  Well, Leonine Roar has that in spades.  Kilsek has a good grasp of 4th edition D&D, but many of his posts could apply to any game, making it all the more useful.
Here are a few words from Kilsek…
Thanks so much selecting my site, that's awesome!  I've found a couple of cool blogs through this feature of yours, so I have to say – this feels pretty damn good.  Here's a short bit about me and Leonine Roar:
I love D&D and I love to write – I always have, since grade school.  Choose Your Own Adventure Books and the King Arthur story in middle school were just the start of my inspiration for both.
Was lucky enough to win a few creative writing contests along the way, which I always entered because they, well, always got me excited.  I've been a D&D player since the original Red Box.  It was Choose Your Own Adventure meets theater with friends.  So unique, and simply awesome.
I fired up Leonine Roar because of my love for the game and for creative writing.  With years of primarily DMing and some playing experience (more so now in 4e, hooray!) since Basic, and a great love for games, RPGs, and the fantasy genre in general, I've always enjoyed talking about both the design and storytelling aspects of D&D.  Having studied both psychology and instructional design, perhaps that's a piece of why it feels so natural for me to think and write about both?
I strongly believe that unique balance of story and game is critical to a classic and engaging D&D experience, and that's what the articles on Leonine Roar try to bring to the table: I want to help fellow gamers amp up their D&D game, players and DMs alike.
Thank you again so much for selecting Leonine Roar for Stuffer Shack's Site of the Month, Tourq.  You were one of the earliest sites checking me out, and I very much appreciate you for that.  There are a few common themes and styles between Leonine Roar and Stuffer Shack, and I'm quite proud of that connection.  Keep up the great work, Tourq!
Kilsek (Tony)
No sir, you keep up the great work.
Leonine Roar – in my subscription list.