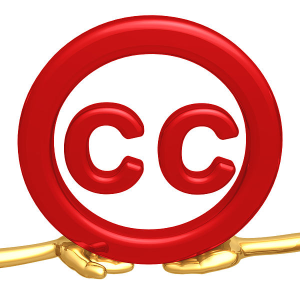 Creative Commons and the Open Game License were supposed to herald a new, open, era of gaming in which we see games being released to a broader audience for enjoyment and consumption but also for creation of content. However, one often overlooked fact is that many of these licenses wrongly provide a sense of protection that is not available within certain works, and also cause confusion both about the degree and extent to which content is freely licensed as well as the legal uses for content outside of an explicit general license.
Copyright law explicitly does not protect the means or rules by which a game is played. This does not necessarily mean that the play itself is protected; video games are protected in part because they are software and in part because they are a means for parsing rules, but tabletop games and board games have never really enjoyed this same protection. This does not mean that it is safe to merely copy other peoples' works, but the idea that a d20-driven system should automatically be placed under Wizards of the Coast's OGL is fallacious and absurd. Of course, Dungeons and Dragons and its derivatives under the umbrella of the "d20 System" are protected textually, but a clean-room reverse engineered game that is compatible with the play concepts of Dungeons and Dragons as well as the character sheets would likely be entirely legal, barring trademark issues with terms such as "Armor Class", which isn't a terribly huge concern in the grand scheme of things.
In addition, these games often have third-party content created for them without any official licensing existing in the first place. This does not necessarily mean that there is a solid legal precedent for doing this, but a case could be made that troves of amateur third-party content is freely available for most games, and in cases where no original content is duplicated there is no case under copyright, patent, or trademark law precedent that would actually count as infringing. Compatible "stat blocks" for games are likely protected only in the most dubious cases, and there is a blank form doctrine that likely applies. On the other hand, this does mean that third-party content is expressly forbidden from even mentioning copyright protected elements (places, things, or events) and has to avoid the use of trademarked terms, but even then the precedent for a lawsuit is not there, especially if the attempt is to supplement rather than supplant the original work. Third party adventures and supplements have existed without official legal recognition for a long time, and we have rarely seen instances where they hurt the original game or bothered the publishers enough for them to take action, especially given the legally dubious nature of suing someone who has created entirely original content that doesn't actually replicate any copyright protected elements of the work.
As a footnote, means of play can theoretically be patented. I know of one case of this, and one case only, and I'm not sure it was ever invoked. It was likely a defensive action to prevent external legal action, and even then it would be only dubiously useful in the case of infringement; you'd have to do something that clearly violates something someone at the patent office thought was a truly revolutionary method of play and could never have happened before. In short, patent law being applied to shut down games is dubious.
The OGL is a complex, complicated legal framework likely established in order to make Hasbro's shareholders happy as they divested some of the components of an outdated version of Dungeons and Dragons. Mind you, that's not to be mean to 3.5, Pathfinder, or any OGL licensed work, but the OGL has several key flaws. First, it's not human legible. The OGL is about as long as this article, and it's written in Lawyer's Cant. It likely applies, ironically, to the dubiously copyrighted parts of text, the rules and mechanics. While the one upside of the OGL is that it does distinguish between individual facets of a roleplaying game (unlike CC licenses, which I'll get to in a bit), and does allow for a good chunk of the text to be used, including such elements such as a Dwarf with a -2 Charisma and +2 Constitution (accuracy be darned), which would at least have a plausible chance of having a copyright lawsuit filed that doesn't get laughed out by the judge. However, the fact that Product Identity is included and protected in a non-free manner may be a stumbling block, especially since the line between whether or not certain things constitute your product's identity can be somewhat blurry. It's not a very free license in the long run, though third-parties can apply it in a more open manner. Also of interest is the GSL, which allows people to make 4th Edition compatible material, showing that the point of this licensing is more likely to prevent unofficial D&D-setting sequels rather than third-party additions or alternative rulesets, such as [edit…] stuff like what Pathfinder and Spycraft did for the 3.5 ruleset; obviously under the GSL it's not possible to create stuff that integrates under the old rules, but it's still possible to integrate third-party content into the 4th Edition system.
Creative Commons is a good license, and a good license, and several bad licenses. The main issue with CC is that it encompasses a dozen or so different license "packages". Most of these "chain", meaning that the most restrictive thing morally applies, though legally something without the "share-alike" clause can be licensed under whatever scheme the holder wants. The Attribution clause is really the only true open clause, anything with the non-commercial or non-derivative clauses is far from open in a realistic interpretation of the license. Share-Alike is tricky, since it leads to what's called viral licensing, where it means that anyone who makes a derivative is forced to license likewise, which is not terribly free. The Creative Commons public domain license likely should be rebranded (Perhaps Public Domain by Creative Commons rather than CC-0) to mitigate the implied relationship between CC and the public domain, though it is a nice tool for such a release.
In short, in order to actually have "Open" tabletop gaming, we need to consider multiple facets, something along the lines of the more open CC licenses with the differentiation provided by the OGL to produce a truly nuanced and unambiguous license that allows for differentiated licensing within individual projects.
Image used with permission from LuMaxArt.