CRITICAL HITS!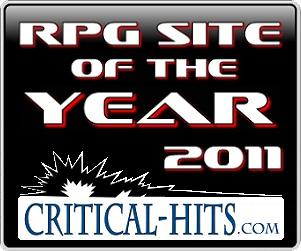 Critical Hits wins our RPG Site of the Year award!
Every month we feature a great gaming blog as our Favorite Site of the Month.  It's only natural that we do the same for the year.  So we set up this free contest, got 26 submissions, and started rating each of these great sites in seven different categories:
The usefulness of the blog's content
How well-written the articles are
The variety of the articles
Site layout and feel
Regular posting
Entertainment
Creativity
We kept it very simple – The judging was done by some of the Stuffer Shack Crew (thank you guys and gals), and each category received either 0 or 1 point.  Scores were added and then averaged, and those five sites that ended up with the highest scores became the finalists.  The field was then narrowed down by our readers to two great sites (Critical Hits and Dungeon's Master), and our judges were called upon again to decide this neck-and-neck picture-finish.  Both sites are simply fantastic, offering immense value to the gaming community, while doing so in their own unique ways.
If you haven't been to Critical Hits lately, you should.  They've been around the block, and know a thing or three.  Several veteran gamers, experienced in the art of gaming as well as writing about it, populate the great website.  They're very active at conventions, producing material, seminars, advice, tools, etc. that you simply can't afford (as a gamer) to bypass.  Really, a great gaming website and definitely deserving of the RPG Site of the Year award.
Congratulations Critical Hits!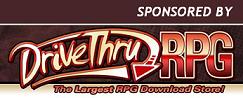 Please – check out the list of submissions and finalists at the bottom of the page.  You just might find a gem that speaks directly to your gamer's heart.  Also, we have to give a big thank you to our sponsor, DriveThruRPG, for providing a great download prize package.  Check out their inventory, because they have a ton of cool stuff.

Critical Hits, you win all of the following!
EVERYTHING we offer in our Store:
A downloadable DriveThruRPG Prize Bundle:
Stuffer Shack is throwing in a DriveThruRPG Gift Certificate worth $25.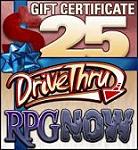 And we're also awarding two 3D Terrain Set Pieces: the Portal and Tower Ruins!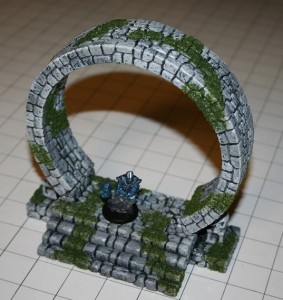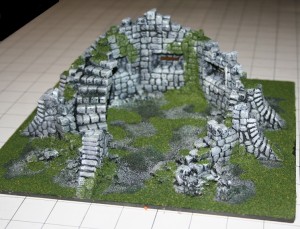 Please visit these great sites. They deserve it!
Thank you everyone,
See you next year!