As mentioned earlier, I used to play a lot of GURPS and, as I referenced yesterday, one time my luck turned completely one hundred percent bad. The fates had conspired – I must die.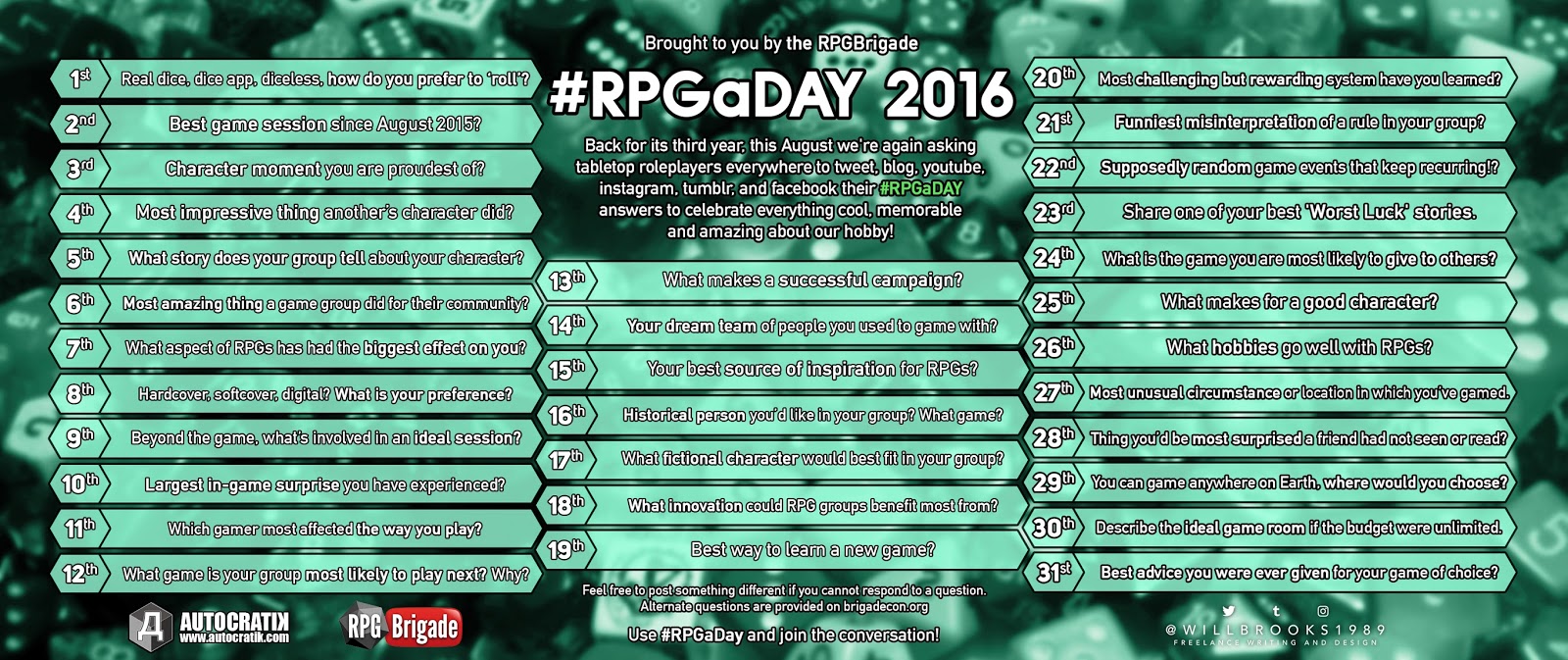 In GURPS, the worst roll you can make is an 18 – a critical failure. Well, to start with, it wasn't my bad luck, frankly most of the rolls weren't my own doing, they just conspired against me.
We were in the midst of a large battle in some fantasy setting and one of the other "heroes" threw his axe. Now, he was really good with his axe, really, really good, but he happened to roll an 18. The GM had him roll then to see which way his axe went. The result – my direction.
I forget exactly how the rules worked around this, but the gist of it was that there was then a roll to see if it hit anyone (it did). I think I was allowed to roll to try to dodge it (which I failed), then the thrower rolled his damage. Need I remind you that he was a really good axe thrower? So, of course he rolls maximum damage. I was essentially killed, made some sort of death save and… well you can guess how that went.
It was something like six rolls – any of which would have left me alive – that did my character in – by accident.
That was the worst luck I ever had.