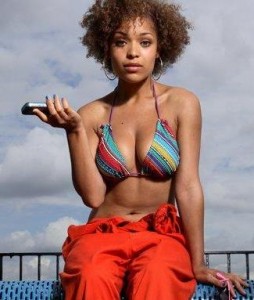 It's Sunday, which means it's time to take a break and relax!… (and watch a video).
I think I'm like most guys when I say that I like the superhero genre.  Always have, always will.  So (of course) when I saw a semi-new TV show about superheroes called "Misfits," I started salivating.  No, not Misfits of Science from 1985 (with Courtney Cox), but a modern show from the UK.
By the way, Misfits of Science ran for only one season across four years: 1985, 1986, and 1988, and it only had 16 episodes.  I still thought it was cool.
Anyway, Misfits is a modern take on what might happen to a bunch of punks who happen upon supernatural powers.  It's a non-kid-friendly comedy / drama from the UK, so you can expect fun accents, foul language, crude humor, breasts, and sex.  Oh, there's also a bit of super powers in there, too.  So, it's practically the perfect show!
Misfits is a hard-edged show that has won the BAFTA Television Award for Best Drama Series.  It focuses more on the punks in the story, as opposed to fancy super powers.  So you could say that it's a a bit more low-key than, say, "Heroes," but quite a bit edgier.  To be honest, I expected a failed modern take on Misfits of Science, and was instead pleasantly incorrect.   You might initially think that Misfits isn't your kind of show (as I did), but I stuck through two or three episodes and became a fan.  So, check it out.
If the video doesn't appear after a few seconds, click me.