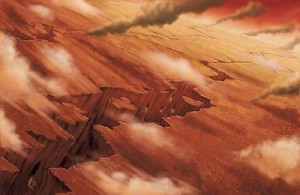 It was three earthen years after Obad-Hai's death, before any proper link was known to the infernal hells. Asmodeus, in his scheming, offered up the archdevil Levistus to take the fall. While the gods bickered among themselves as to the proper course of actions, more powers were drawn in, while others fell to hidden blades. The Divine War raged, they entered all the planes, and the sides were never clear. When enough people were laid dead, Asmodeus' plan was finally clear. He had bound some of the power of the Far Realm and would reshape the universe in his image . . . by destroying it.
– From the Journal of General Wolfgang James
The Challenge of Asmodeus is a one-shot adventure for 4-6 characters of 30th level. Use it as a break from your regular campaign, an excuse to test an epic level build, or just a fun way to kill 3 to 5 hours with friends!
Download the PDF: The Challenge of Asmodeus