I'm very happy to announce that The Id DM is the 2012 RPG Site of the Year!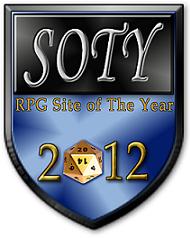 Out of 34 contestants, readers voted online to come up with five finalists. After that, the judges had an entire week to go over those finalists to determine their favorite. Points were tallied (twice!), and the winner was determined. While everyone certainly had a strong showing, it was The Id DM that finally took the lead. They win the prizes (shown below), the SOTY Shield, and the title of 2012 RPG Site of the Year!
Here are a few words about the finalists (they are not especially indicative of a judge's 1st choice, though):
On The Id DM: "…It's the quality of writing that made The Id DM stand out. The posts are intelligent, thought-provoking and deserve far more exposure than they have right now. The focus here is the content, and that more than speaks for itself."
.
.
On Gnome Stew: "Gnome Stew is a site I consistently look up to in terms of focus of content and breadth of topics. Nearly any subject, large or small, that matters to GMs is covered by the team of gnomes, and their vast experience on the subject of GMing is seen most clearly by looking at projects like their books to know that they are serious."
.
On Nearly Enough Dice: "I'm not usually one to listen to podcasts, but there is a lot to like here. It is easy to see how Nearly Enough Dice made it to the final round. They cover a fairly wide range of topics and while informative do also have a casual air that can make it easy to listen to. Definitely something to start following if you're not already."
.
On the Id DM: "One would be hard pressed to find a single site with such a wealth of material as cleanly presented, well written, creatively inspiring, or just plain fun to read as The Id DM. If you're not reading it regularly, you're overdue to regret this – stop depriving yourself and start reading now."
.
.
On Dungeon's Master: "Great usefulness for 4th edition in particular. Also, most of the articles are transferable to other games."
.
.
On G*M*S Magazine: "I loved the writing on this blog – accessible, entertaining, and very friendly. Probably one of the best written sites I've read."
.
.
The RPG Site of the Year contest and award was thought up and implemented with three goals in mind:
To provide a fun event that readers and bloggers can take part in,
To bring to light some interesting blogs that readers may not have seen before,
And to award that one gaming blog for a job very well done.
I think we've nailed each of these goals, and it's been a blast. I've especially liked seeing the good spirit shown by all, and meeting all the sites that I've never seen before. Just good times.
I have to say, last year – when we had our first RPG Site of the Year contest, I was also having a blast. I was enjoying the contest's first year, and was really looking forward to it growing. Well, this year the SOTY Award has grown by leaps and bounds, and I wanted to thank everyone that has been associated with it. The sponsors, judges, voters, and contestants – it's just been great working with you all to make this happen, so thank you.
I have a request: please take a moment to congratulate The Id DM on a site well-done. Please take a moment to visit our sponsors (shown below) – they have made the contest more exciting by donating prizes and showing support. And please take a moment to check out the contestants listed below. They may not have all made it to the final round, but they're all unique and add valuable gaming material to our hobby (and come on, Cheese Shop? That deserves a click simply because of their name alone – and I like cheese).
Id DM – you win all of the following…
Q-Workshop has provided five sets of their awesome and unusual gaming dice
Dragon Chow is providing one of their awesome Tall Pencil dice bags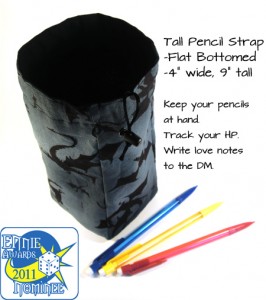 STUFFER SHACK is providing our Deluxe Adventurer's Bundle
Roving Band of Misfits is providing the amazing Dice Tower
Chaotic Shiny is providing a City Builder Generator Pack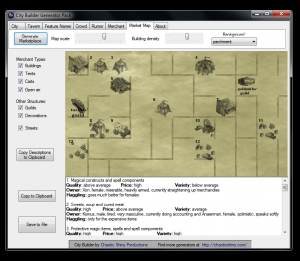 DriveThruRPG has provided a $50 Gift Certificate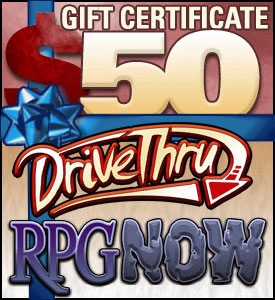 Two hardcover books from VoidStar Games (Strands of Fate and Strands of Power)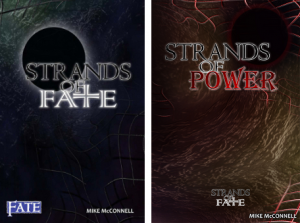 A 1-year print subscription to Kobold Quarterly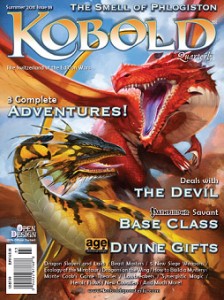 A copy of the hardcover book "Complete Kobold Guide to Game Design" by Baur, Stackpole, Cook, Greenwood, etc.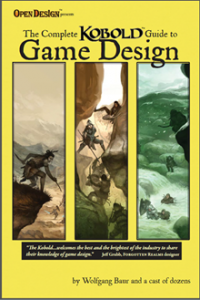 A copy of the ultra-rare print edition of "Red Eye of Azathoth" for Call of Cthulhu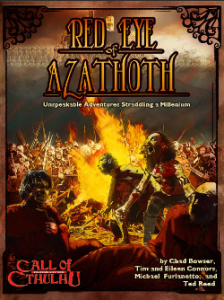 Our sponsors were fantastic! Please take a moment to thank them by visiting their sites!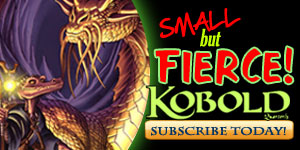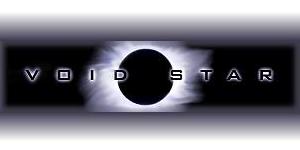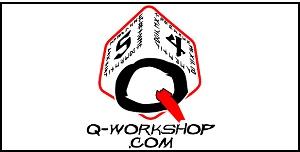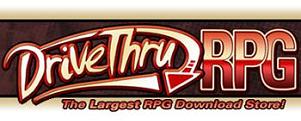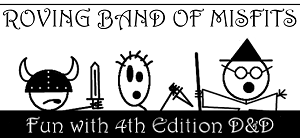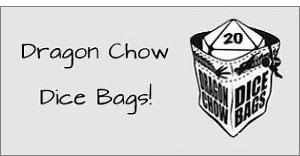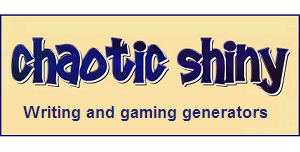 Thank you to everyone!