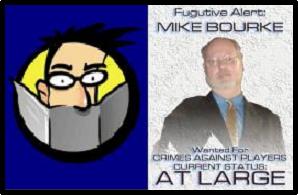 "Campaign Mastery helps tabletop RPG game masters knock their players' socks off by showing GMs how to run exceptional campaigns. Through tips, how-to articles, and GMing tricks posted each week, we teach you how to build memorable campaigns from start to finish."
This statement from Campaign Mastery couldn't be more true.  Johnn Four and Mike Bourke are two veteran gamers who consistently put out articles, tips, and resources to help GMs of all experience.  Johnn also has a Roleplaying Tips newsletter, so check that out too.
Visit Campaign Mastery, and prepare to become a better GM.