There is no entry fee for this contest.
To be eligible:

Sites must have a strong focus in Table-Top RPGs.
Sites must have been online before January 1, 2013.
Sites must be independent, non-corporate, fan-created gaming blogs (text, video, and/or audio).
Site may not have won a previous SOTY Award.

Submission period ends on April 10, 2013. No submissions will be accepted on April 11th or later.
Submissions may be made by a site's administrator. If you see that your favorite website has not been entered, please contact that site's admin, and ask them to submit their site. Sites that are announced in Stuffer Shack's Site of the Month feature are automatically entered.
Sites will be placed into one of five random groups for General Voting. Readers will vote online for their favorite site in each group – one group per day.
Webmasters who encourage readers to vote more than once per day will have their site pulled from competition.
The judging panel will consist of the Stuffer Shack Crew, as well as guest judges.
Judges:

May not submit their own website
Will not endorse / oppose any sites in the competition.

The judges will evaluate the four semi-finalists (according to the sites' intended functions) to determine the winner.
This is a free contest. The SOTY Staff will make a reasonable attempt to deliver the prizes to the winner (including shipping overseas, tracking confirmation, and insurance – if possible). In the case of extremely expensive shipping (because of winner's location), the winner may need to pay partial shipping costs.
Updated – 4/14/13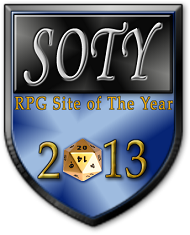 Introduction / FAQ
Prizes
Submissions
Submit your Site
Schedule
Rules
Judges