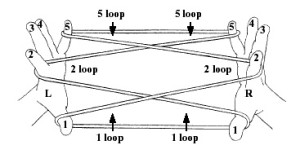 I've not made a secret my disdain for skills in d20-based games. They always feel tacked on, a sop offered to players who need more numbers to truly realize the character they want to play. Rather than just say, "My dude spent a lot of time in the king's court" and let the GM interpret what this means, most players feel it's important to have mechanics that represent capabilities beyond the core task resolution system. Today, I want to talk about why I feel this approach is bad for d20 games and probably make you super upset as a result. But I have a solution and it comes at the end.
Where to begin? Every RPG needs a clear and easy way to interpret whether what a player describes happens or doesn't happen. Every description can be distilled down to a yes or no. While some games explore ideas of "yes, but" and "no, but," the "but" only slaps on a consequence for not quite getting to the positive outcome or dipping into the negative and provides a bit more nuance and story fodder for folks who want it. It's still a binary outcome though. Ultimately it happens or it doesn't.
In old editions of D&D, the game had individual mechanics for tasks and sometimes those mechanics employed completely different systems based on whether or not you were a member of a particular class. Cast a spell? The target might make a saving throw against spells. Swing a sword, roll the die, add your modifier, and tell the DM who then checks the table. Want to pummel a dude, try something else that's not quite so arcane or involved please. Proficiencies, introduced in 1st and spread to 2nd as an optional rule, provided yet another method for resolving tasks. It was a great, big complicated mess. When 3rd Edition showed up, all slick and sexy with a unified task resolution mechanic, it was a revelation to me and it's still remarkable how much the game changed when the edition meter rolled over to 3.
As awesome and as powerful as a core mechanic was for the game, it fundamentally altered the role ability scores played in the game and in a manner that reduced abilities to nothing more than descriptors. In the older editions, the six abilities pretty much told you everything you needed to know about your character and the game system told you how those abilities plugged into specific tasks. I know when I ran 2nd Edition, whenever someone described an action that wasn't an attack or a spell, there were three possible outcomes: yes, no, and roll a d20 to see what happens. If the player rolled under his or her score, the action happened. Otherwise it didn't. This technique comes straight out of the game's proficiency system, so I wasn't doing anything revolutionary. But the main thing is that the abilities were always where the player looked to determine whether a described action happened when the outcome was not certain.
From 3rd Edition on, ability scores primarily served as the method to derive another number, the modifier that plugged into the core task resolution system. Aside from a few weird corner case rules, the scores only functioned as another kind of hit point pool. A special attack could damage or drain a character's score, and thus reduce the modifier. And 4th Edition didn't even have that.
So what's the problem? If the modifiers were the only thing a character added to his or her task resolution roll, I probably wouldn't have much of a problem aside from the fact that the score itself is just character sheet clutter for much of the game (True20 solves this problem by just jettisoning the score). But the modifier is not the only thing you add to your task resolution roll and skills bloat the numbers until they are the only thing that matters.
Both 3rd Edition and 4th Edition effectively abandoned abilities as the primary method for task resolution by attaching numbers to ability modifiers that were larger than the numbers themselves. If you can have 23 ranks in Use Rope, the +3 bonus from Dexterity seems paltry. The most important component of the calculation to determine if you manage to tie the knot properly is the bonus from the skill. And if the skill ranks are the thing that matters most, why bother having the ability modifier at all? Wouldn't it be simpler to just use a range of skills and have a character choose a couple of descriptors (Strong, Smart, Alert) that plug into the skills and increase the skill bonus? For example, you might have the Athletics skill and it might start with a modifier of 0 to 4 that can grow as you gain levels. If you have the Strong tag, you might get a +1 bonus to Athletics checks. While similar to what 4E did with skills (granting a big, heavy flat bonus instead of mucking about with ranks), it dispels the illusion that abilities matter.
But, carving up the corpses of abilities into smaller pieces encourages specialization and, when those pieces directly interact with the game's predominant play-style (combat, intrigue, exploration, whatever), survival impels players to focus develop those pieces. We see this all over the place in 3rd and 4th. Choosing the History skill in 4th Edition over Perception is a stupid decision unless the game is focused on dredging up dusty bits of trivia instead of finding treasure and butchering monsters. Similarly, putting ranks in Knowledge (Architecture and Engineering) is foolish if you take those points away from Listen/Search/Tumble. Such focus undermines the whole point in having skills in the first place. To realize that wonderful character you've imagined in your head, you have to make bad build decisions about your character. Efforts to mitigate this problem by making flavor-skills more mechanically useful only managed to create weird narrative problems. If having History gives your dude a big fat bonus to attack rolls every now and then, your game is likely to be filled with historian-fighters. That seems weird.
Let's wrap this up. D&D is chock full of big abstractions and the biggest is in how the big six abilities claim all the character's descriptive real estate. The game, at various points, tells us that ability scores are a combination of natural talent and formal training. Intelligence isn't just your character's IQ, but it's also your character's education, wits, and recall.
The non-weapon proficiency system is a long way from perfect, but what it did was plug into the existing system architecture without diluting the importance of ability scores. Simply, you roll a die and if you equaled or got under the score (+ or – the check modifier), you succeed. Boom. Dead simple. And if you want to improve your proficiency, you can just take it again, gaining a +1 bonus to the check for each time you took it after the first.
Adopting a system like this for your d20 game isn't that hard, but it would mean stripping a fairly big chunk of the task resolution system out of the game. The big thing is to flip the chance for success. You'd need to double the modifier for all checks (not attack rolls or saving throws) and make the baseline DC 10. Drop the DC to 5 for easy tasks and jack it up to 15 for hard tasks.
Rather than have a slew of combat skills like Spot, Athletics, and so on, you just lean on the abilities. If you want to get better at climbing, make darn sure you put your ability score increases in Strength. Skills would become things you have to have special training to pull off: Animal Handling, Picking Locks, and so on. And those skills would modify the DC based on their complexity. Feats would just cover everything else.
Well that took a while to get to, but I think this is pretty cool. What about you?