So I was hanging out over at Guild Master Gaming, and I saw that Daniel had posted "A Tip to Help Create Player Characters and Non-Player Characters."  I liked the idea and whipped up a quick character trait sheet for my own games  You can hand this to players and tell them to fill it out as they desire, or you can use it for quick NPC creation.
I like it for both uses for obvious reasons, but for NPCs especially.  NPCs can really solidify a setting, and I think a lot of players get a lot of appreciation from running into recognizable, memorable, and unique NPCs from time to time.
Click here to download the PDF.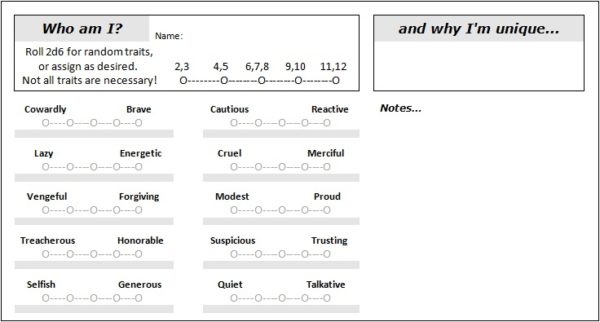 Thanks go to Dan Yocom.