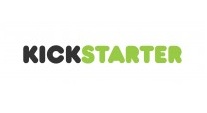 I've been a gamer for quite a while.  I've played quite a few editions of quite a few games, and I've had the displeasure of watching the tabletop role-playing game industry flounder.  My hometown had four friendly local gaming stores, and they flourished for years.  They flourished right up until the industry took a dive, and all four of them had to close shop.
This unfortunate turn began right around the time zmuds became popular, and then really took a nose-dive when Asheron's Call and World of Warcraft came out.  Are these other geeky games responsible for the RPG industry's downfall?  I don't know – I'm just noting a coincidence.  Sure, some would say those geeky games actually acted as a gateway to RPGs, but I'm no industry oracle, I just know that I saw fewer and fewer people buying gaming books.
Ok, so Amazon started selling gaming books at a reduced rate.  I get that, and maybe that has something to do with FLGSs closing down.  Ok, so D&D 4e and Pathfinder came out, and maybe that actually helped the industry.
So who's to say what's happening with the industry?  I don't know, but I'll give you $5 out of Tourq's pocket if you can tell me for certain.  But, regardless of all that, there's one part of the industry that I really have a problem with, and that's Kickstarter.
I mean, with all this crowd-funding, many role-playing games are being produced at an ever-increasing rate.  It seems like anyone who's ever had a cool idea for a role-playing game now gets to publish it.  Just check out these Kickstarter RPG projects:
See what I mean?  This is just the tip of the iceberg.  There's plenty more there that I didn't mention, and there's even more getting ready for Kickstarter.
Thanks Kickstarter… thanks a lot.
Just when I finally came to peace with an uncertain RPG industry, you go ahead and revive it.  Now, instead of having to choose between a finite number of games that I can play, you seem to have opened the floodgates, giving me a plethora of wonderful choices, and thereby knocking me out from pure gaming ecstasy.
Thank you, Kickstarter.  Thank you very, very much.